Coupons provide a quick and easy method of saving money. To take advantage of these savings, most households need just spend 20 minutes to find and clip their coupons, which makes it a worthwhile measure.
Where to Find Coupons
Store and Manufacturer Coupons
Coupons are available in a number of varieties; however, manufacturer's coupons are the most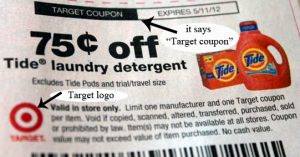 common. These coupons provide users with a discounted cost of a specific product. As the name suggests, they are made and distributed by the manufacturers of the product. The majority of stores will accept these coupons as the discounted cost will be reimbursed by the enterprise that printed the coupons.
Additionally, stores will provide customers with their own coupons. While these coupons might offer a discount on a particular product, store coupons can also provide a discounted cost for everything purchased at that particular establishment.
In addition, manufacturers and stores send coupons to customers who request them specifically, often through the website of a company. Getting coupons this way is as simple as doing an online search of your favorite brands. You can also look for links with deals or offers on these websites. In addition, there are a number of websites that collect online coupons, making it even easier to simply print out a discount and use it at the store.
Newspaper and Booklets
The majority of individuals see Sunday newspaper as the core source of coupons. However,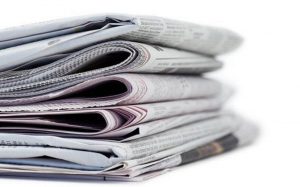 while local newspapers are a good coupon source, they are also directly sent to your mailbox. Additionally, local businesses frequently group together and provide the community with coupon booklets.
Typically, these booklets contain coupons for professional services, restaurants, groceries and so much more. While many of these coupons are unsolicited, they can be specifically requested online.
Websites
There are tons of websites that enable users to list coupons they find and trade for ones that may be more useful to them. The possibility also exists for individuals to buy coupons, typically for a portion of the savings made possible by a coupon.
A number of auction websites also sell coupons. In addition, there are sites that sell coupons for particular geographic locations and coupons can be purchased from local sellers as well; this eliminates the need to go searching online. There are many people all across the country who sell and trade spare coupons online.
Coupon Codes
These codes have become more and more popular and can be entered while finishing up an online purchase. This discount could range from a percentage of the regular price to free shipping.
Taking Full Advantage of Coupons
It is not difficult to find the right coupons for particular products; however, using coupons to their full extent can be a bit more challenging. Using coupons on regularly-priced products could save a few cents but combining sales and coupons can substantially boost your savings. Taking full advantage of a coupon requires a sound knowledge of regular prices.
A number of stores will raise the cost of a product before it goes on sale. This is just an illusion of a deal as it lowers the true savings a buyer would get. The simplest method of avoiding this tactic is by maintaining a price book that lists normal costs of commonly-purchased products.
It can be quite easy to create a price book, as most households regularly buy the same brands and products. It is simply a matter of recording the prices of those items. After which, it will be easy to identify a good deal. This makes it easier to combine sales and coupons for the best overall deals.
Coupon Organizer
Coupon binders use pages similar to the ones used for organizing baseball cards. Coupons can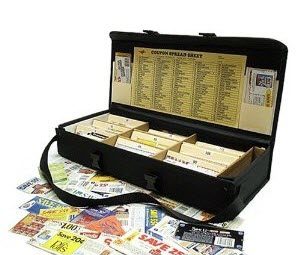 be slipped into the pages and this makes it easier for shoppers to flip through and take note of what is available when planning to shop. Coupon organizers can also come in the form of small accordion folders in which coupons can be organized by their expiration dates.
Shopping with coupons is a remarkable way of saving money. Using coupons is more than just saving money here or there, it can become a mindset and lifestyle formed by habitual behaviors centered on saving money on just about everything that is purchased.